As a founder, you probably want to improve your product and marketing so that you can grow faster and reach your ambitious milestones.
What's hard about that is understanding what users want. You see, people come to your app for many different reasons, and different users have different sets of needs.
Without deep user understanding, you risk wasting precious time and money building the wrong things. And fail to reach your goals.
With 1Flow, you can reach out to users in various touch points where they convert / drop-off, to understand their needs, diagonise issues, and test hypotheses.
We do this with a no-code platform that allows you to launch event-triggered in-app surveys, with dynamic audience targeting and automated work flows. (It looks great, too.)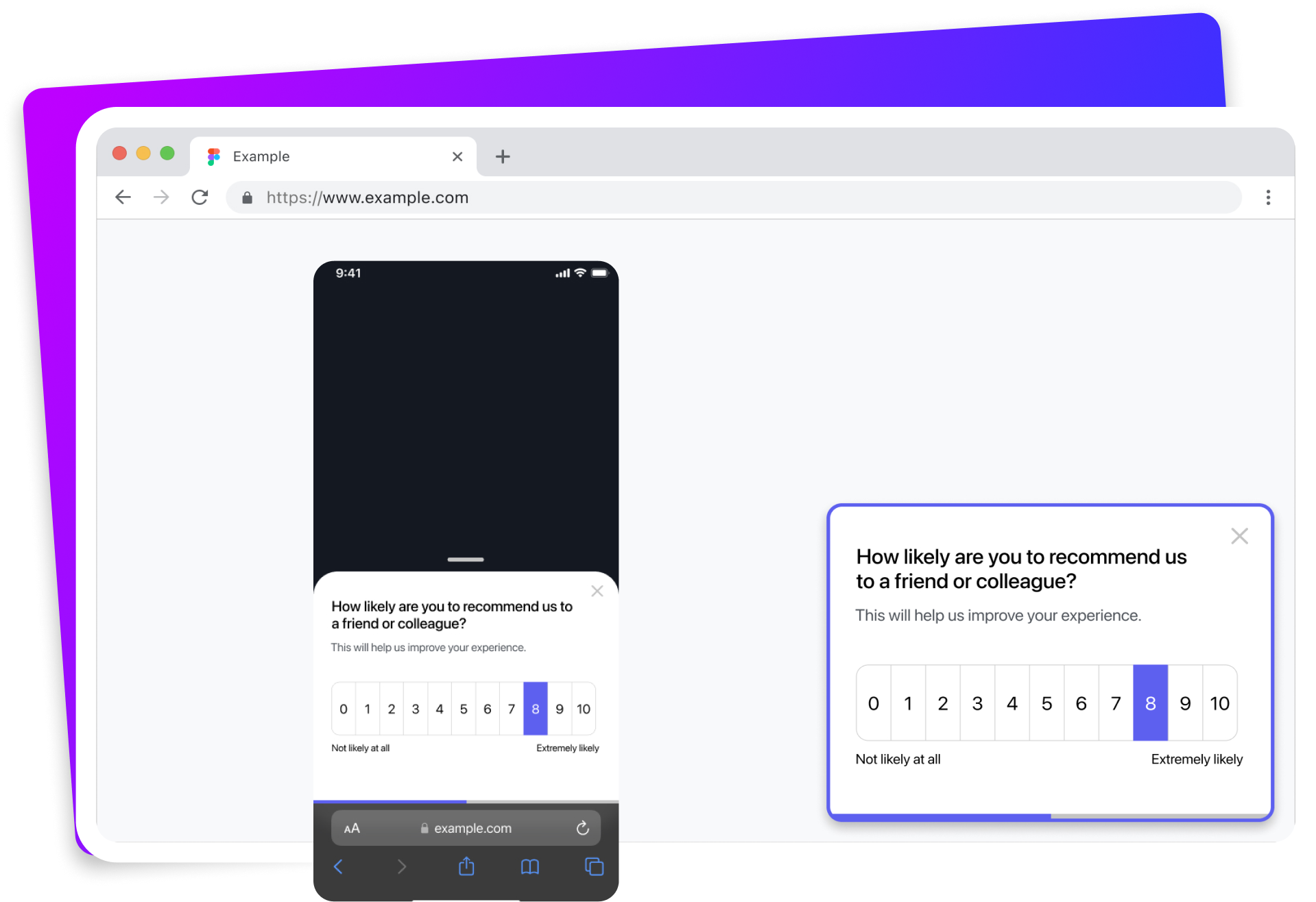 I hope you enjoy 1Flow!
Regards,
Kai
What makes 1Flow uniquely attractive to you?
💡 Audience targeting: precisely get answers from people who you want to research
💡 User segmenting: create custom user cohorts in your favorite analytics and marketing tools
💡 Mobile-native: web or mobile, always be confident users have a great experience
💡 Startup-friendly pricing: our pricing is a lot more affordable, no limit on # surveys or responses, and no hidden fees
💡 Better developer experience: we are a lot easier for you to use (think drag-and-drop editor vs. static forms)
Which platforms is 1Flow available on?
2 weeks ago, we launched 1Flow mobile SDK (iOS, Android, React Native, Flutter).
Today, we're launching 1Flow Javascript SDK. You can use it as HTML embed or a node module.
How much effort does it take to set it up?
It takes less than 15 minutes. All you need to do is copy and paste our code snippet into your web/mobile app, and track a few events you can use to trigger the 1Flow widgets.
You can schedule a meeting with me and I will walk you through it. Email me:
kai@1flow.app